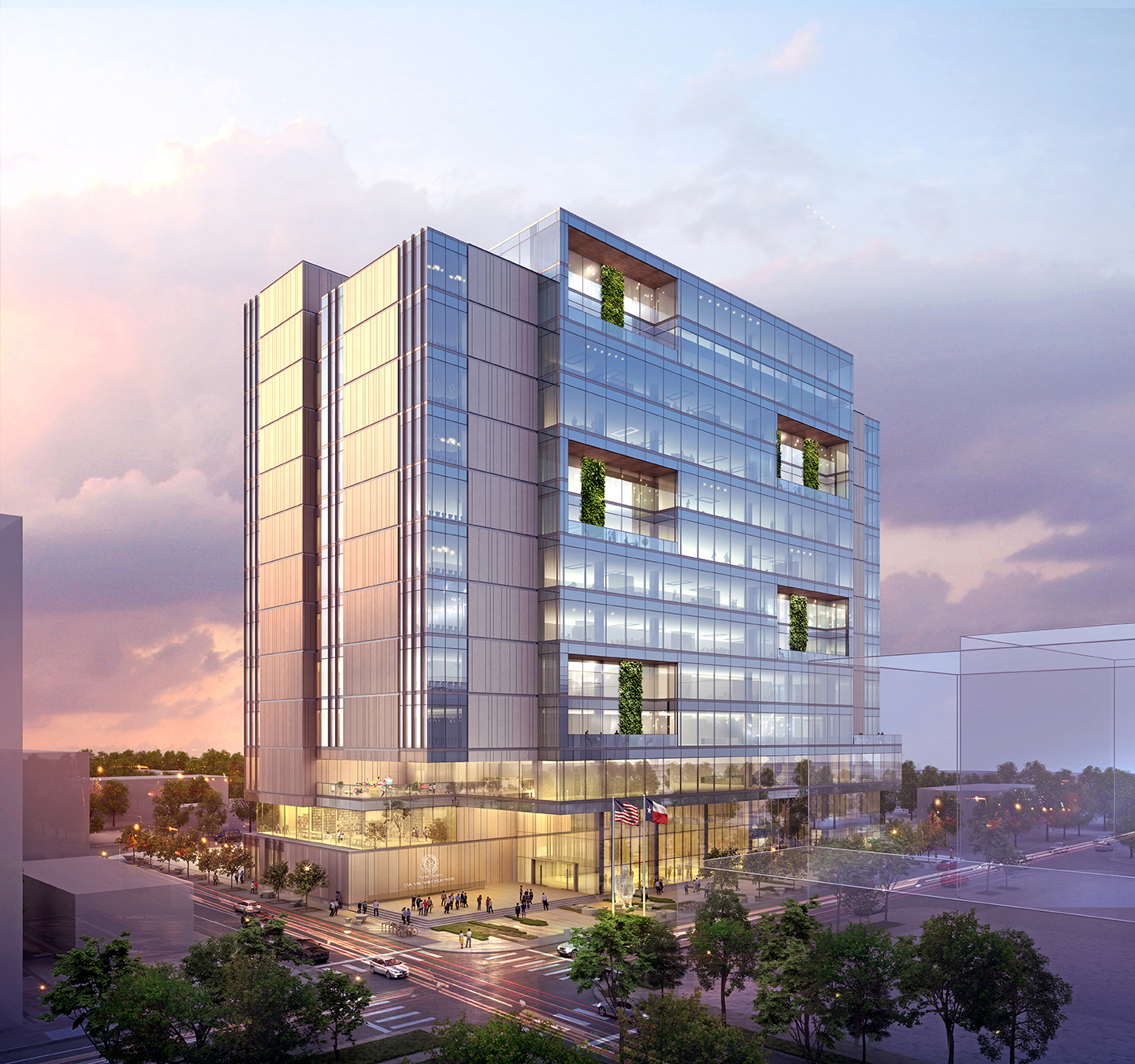 TRAVIS COUNTY — CIVIL & FAMILY COURT FACILITY
The Travis County Court Facility is being co-developed with Hunt Companies and will be located on the block bounded by 17th Street, San Antonio Street, 18th Street and Guadalupe Street in Austin. The structure will rise to 250', included approximately 488,000 feet of office and court spaces, almost 400 below grade parking spaces. It broke ground in Q3 2019.
HOWARD LANE — FLEX OFFICE
Currently in planning, this property will see up to 75,000 square feet of tilt wall flex office/industrial multi tenant space showing 1.5 floors and 1:300 parking ratios and a contemporary look and feel. It is expected to break ground in 2019.
BEN WHITE — SELF STORAGE
Currently with permit, this property will contain a modern fully climate controlled and gated, self storage facility with 4 floors and 125,000 square feet. It is expected to break ground in 2019.
WAGON TRAIL
Wagon Trail is a freestanding industrial building of 6,250 total square feet including a two story office and fully fenced yard North Central Austin off just of Lamar Boulevard.
BEN WHITE
7110 is a large property contains almost 7 acres in the fast growing Southeastern part of Austin. Located on Ben White between Riverside Drive and Manchaca, the property supports 30,000 square feet of industrial in two buildings, each fully fenced with control access gates and security.
SOLD
HOWARD LANE
1001 contains nearly 11 acres in the Northeast Austin corridor and features a multi tenant industrial building of 100,000 square feet in close proximity to I-35 as well as very near to large retail, multi-family and industrial development and adjacent to a park and ride facility.
NORTH LAMAR — OFFICE
This 2,000-square foot office space was fully remodeled and designed by Burton Baldridge Architects to contain multiple conference rooms, offices, bathrooms and a large open area.
5000 BEE CAVES ROAD — OFFICE
With over 2.5 acres in the heart of the City of Westlake Hills, this 17,000 square foot limestone professional office space offers a quiet park like setting, generous parking and convenient access to downtown Austin to its medical tenants.
SOLD
3008 BEE CAVE ROAD
This property in Rollingwood was purchased and rehabilitated over an 18 month period. It was repositioned and leased up to new tenants.